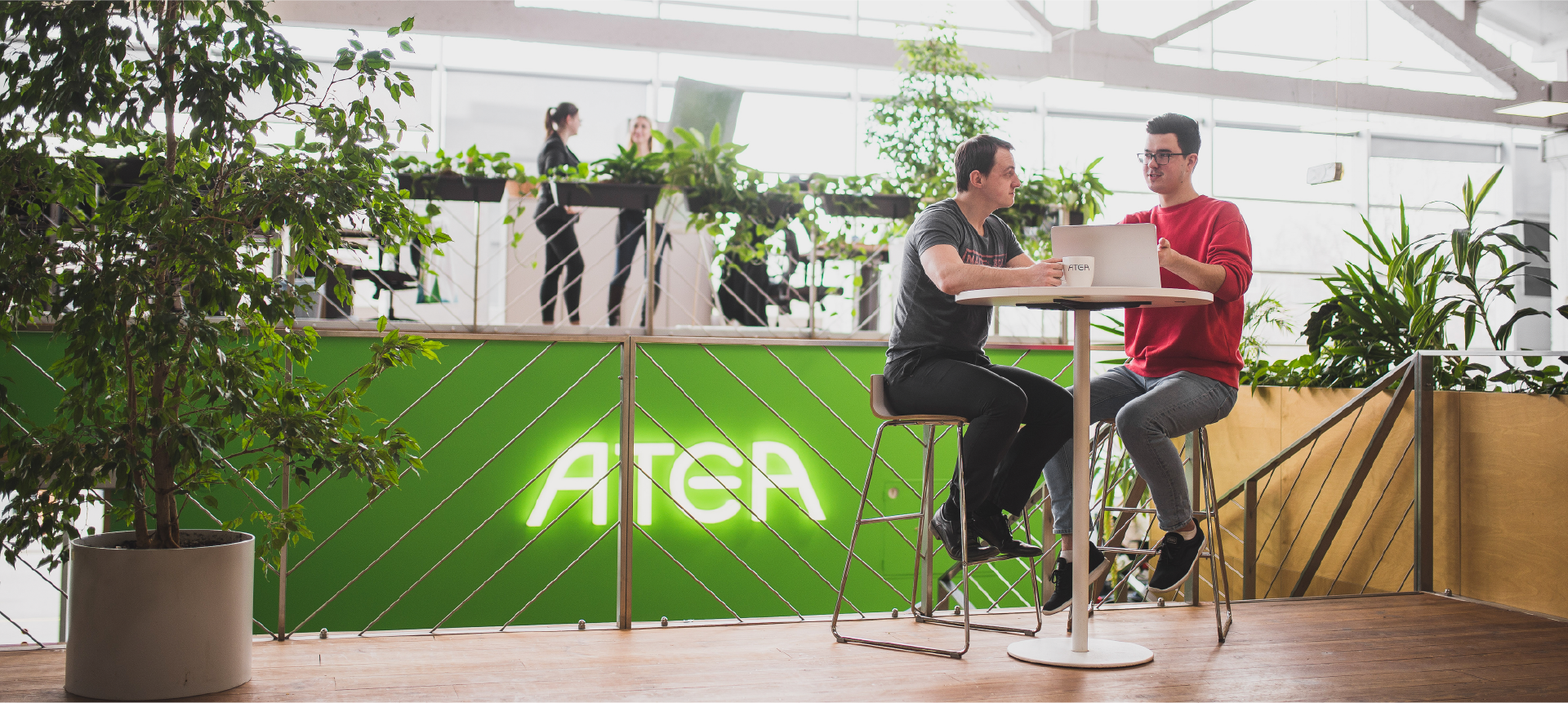 Digital Architect
Are you a person, who sees the "big picture" and at the same time has a keen eye on and interest in the finer details?
Are you interested in technology trends and in identifying business opportunities, that these trends create both within current and future markets?
Can you define the future, with respect for today, and then describe and support stakeholders at multiple levels in a 7.500 employee, 7 country
organization on that journey towards the future?
If so, then we believe you are well-suited to join our Architect team and join us in our continuous effort to be the best guides for Atea's business
units on their future endeavors.
We are a team of fun-loving, self-driven, ever-growing, people-loving, and knowledge-hungry Architects and we would very much like to review
your application for a chance to be part of and strengthen our team even further.
PS: Missing a title? For us, job titles often limit more than it supports, and even though we are looking for business architects, solution architects,
enterprise architects, integration architects, technical architects, etc. we have intentionally left the specific architect type out of this job opening,
and we will regard your skills, experience, and interests when we are defining your title and specific responsibilities.
You will work closely with business stakeholders, understanding the business domain and defining architectural strategies that support their business goals.
You will drive architectural decisions to the completion by engaging stakeholders and by leveraging multiple architecture options and their impact on business and recommending the optimal one.
You must effectively communicate architecture to a broad spectrum of stakeholders – from development teams to senior management.
You will assess and evaluate existing solutions and provide suggestions for improvements.
You will work closely with business units to analyze business needs, evaluate possible solutions and provide recommendations.
You will empower implementation teams, foster Emergent Design, and provide guidance.
You will foster innovation by involving other team members in explorational activities early and often.
5+ years of experience in IT.
Practical experience in solution architecture, business analysis, software design, software development, or quality assurance.
Great communication skills.
Solid technical background.
Knowledge and experience with agile methodologies.
Good diagramming skills.
Understanding of modern technologies.
Benefits
An international and fast pace environment;
Training and growth opportunities;
Company events and an active social life;
Covered telephone expenses;
A modern office with free parking;
Company covered health insurance.
Gross salary range:
4750 EUR