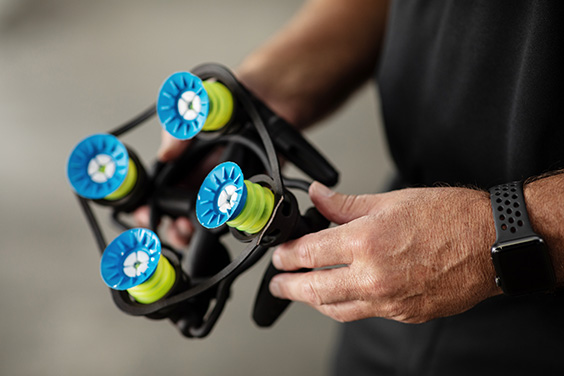 Embedded Developer
Piab is evolving automation through progressive gripping, lifting, and moving solutions and has done so since 1951. We believe in an automated world where no resources are wasted, and no humans are injured. With annual sales of ~1.5 billion SEK, 650 employees and a global presence in more than 100 countries, we help our customers improve their operations for the better on a daily basis. Since 2018, Piab is owned by Patricia Industries, part of Investor AB.
Evolving ourselves. Evolving you. Evolving automation.
What you will do
At Piab we work with smart tech by creating intelligent solutions, a more efficient production climate, as well as a safer workplace within the world of automation. We provide gripping skills to robots, intelligent flow to materials, and lifting power to humans. We want to improve today's product and assembly for the better. This ambition is embedded into everything we do. It is in every idea, product, and interaction.
As an Embedded Developer, you will be part of the development of innovative solutions for the Vacuum Automation division, and you will work in close collaboration with the Design Engineers. The ideal candidate has a passion for bringing ideas to life and maximizing hardware and software performance. You will be responsible for writing firmware for hardware drivers, control algorithms, and various communication protocols. As an Embedded Developer, you will be involved in all aspects of the development process from concept and proposals, through to release for production. 


Develop firmware applications
Document and systemize code
Design firmware architecture

You will report directly to the Team Manager Software & Electronics and the position is based in Täby, outside of Stockholm, Sweden.
We are looking for
5+ years of working experience as an embedded developer
Bachelor's or Master's degree in Electrical Engineering or Computer Science
Excellent English skills, both verbal and written
Excellent knowledge in C
Experience working with time critical systems
Experience using GIT
Good knowledge of RTOS
Good knowledge of C#
Knowledge in Python is a merit
Knowledge in electronics design is a merit.
Experience with QM/QPC is a merit
Experience with ThreadX is a merit
Evolving you
All employees at Piab have a strong hands-on mentality, exploring, sharing ideas, leading by example making those ideas a reality, and ultimately committing to our customers' success. As the world of automation evolves, so does Piab.
Piab is a Swedish award-winning company and proud to be the recipient of the Brilliant Future Employer of the Year Award 2020 as well as Deloitte Best Managed Companies Award.
Contact
Should you have any questions regarding the position, you are welcome to contact Jonas Härdén, Team Manager Software & Electronics, at jonas.harden@piab.com.
Please note that you need to hold a Swedish work permit to be considered for the position.
This is an on-going selection, so make sure to apply as soon as possible by clicking on the Apply button. We look forward to receiving your application!