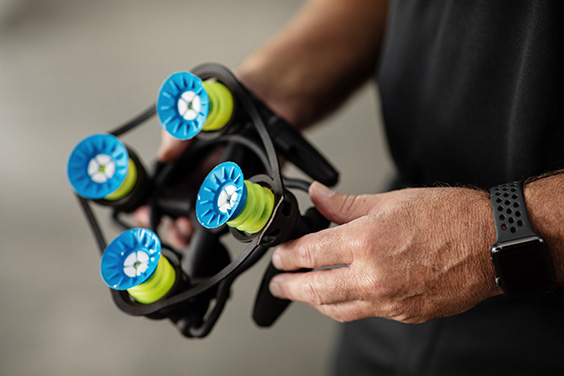 Area Sales Manager - Midwest, US
Piab is evolving automation through progressive gripping, lifting, and moving solutions and has done so since 1951. We believe in an automated world where no resources are wasted, and no humans are injured. With annual sales of ~1.5 billion SEK, 650 employees and a global presence in more than 100 countries, we help our customers improve their operations for the better on a daily basis. Since 2018, Piab is owned by Patricia Industries, part of Investor AB.
Evolving ourselves. Evolving you. Evolving automation.
At Piab we work with smart tech by creating intelligent solutions, a more efficient production climate, as well as a safer workplace within the world of automation. We provide gripping skills to robots, intelligent flow to materials, and lifting power to humans. We want to improve today's product and assembly for the better. This ambition is embedded in everything we do. It is in every idea, product, and interaction.
Looking for your next adventure? Interested in being part of a Global Sales team? 
Piab Vacuum Automation team is searching for an innovative, energetic, and collaborative Area Sales Manager. 
What you will do
As an Area Sales Manager, your mission is to increase our customer base and to create sales growth within your assigned regional sales area/territory. You will be part of the Vacuum Automation division. You will:
Develop and implement territory business plans in support of company goals and objectives.
Develop and manage sales channels for all industrial vacuum automation and robotic gripping products and accessories to achieve territory goals and objectives.
Conduct regular reviews with Distributors and other channel partners in support of regional growth.
Provide technical support for Piab Vacuum Automation & Robotic Gripping product lines.
Work in conjunction with other Piab divisions and departments and inside partner(s) to cultivate and manage sales activity within the region to meet individual and group sales quotas.
Participate in joint and direct sales call based on potential or strategic account value.
Document and manage sales activity, including customer visits, opportunities, and account information, by using Salesforce CRM and Piab's Sales Excellence process on a daily basis.
Advise and provide training to customers and sales channels and OEM about new products, application successes, and Piab's various support tools through webcast and site visits
Provide on-site customer service and technical support for Vacuum Automation & Robotic Gripping products.
Participate in Piab hosted annual meetings, events, and activities.
Provide support when needed with trade show preparation and coverage.
You will report directly to the District Sales Manager, and the position is based in Greater Chicago Area. For this role, you need to be willing to travel to both Piab and external parties' global destinations when applicable. 
We are looking for
Self-motivated and results-oriented, committed and determined to reach your sales goals
A self-starter and able to work independently
Passionate about technology
A people person who enjoys meeting and talking to people
Able to multitask, prioritize and manage time efficiently
Skills, Experience, and Educational Background:
Minimum 3-5 years technical sales experience, preferably in a distribution environment.
Bachelor's degree in a related field
Resilience with a proven track record in reaching sales goals
Excellent communication and presentation skills
Strong organizational skills
Capable of working independently and comfortable making decisions
Demonstrates strong leadership skills 
General understanding of pneumatics and pneumatic systems
Experience with Salesforce CRM is a plus
Experience working with Manufacturers Distributors is a plus 
Experience selling industrial products
Proficiency with Microsoft Office: Word, Excel, PowerPoint, SharePoint, etc.
Experience with online webinar and conference tools (Teams, GoToMeeting, etc.)
Evolving you
All employees at Piab have a strong hands-on mentality, exploring, sharing ideas, leading by example making those ideas a reality, and ultimately committing to our customers' success. As the world of automation evolves, so does Piab.
Piab is a Swedish award-winning company and proud to be the recipient of the Brilliant Future Employer of the Year Award 2020 as well as Deloitte Best Managed Companies Award.
Ready to Act?
Why imagine what it is like to work at Piab? Taking the first step is easy; all you have to do is apply!
Want to know more about this role and Piab? You are welcome to contact Jaime Bohorquez, Sales Director LATAM and Global Sales Excellence Manager at jaime.bohorquez@piab.com
We look forward to receiving your application!
Job Type
Permanent
Disclaimer
Piab provides equal employment opportunities to all applicants and employees. No person is to be discriminated against in any aspect of the employment relationship due to race, religion, color, sex, age, national origin, disability, citizenship status, marital status, veteran status, or any other reason prohibited by law.