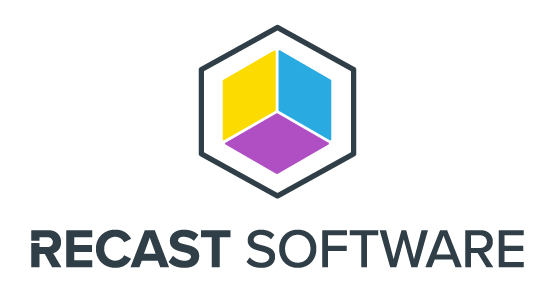 DevOps Architect / Recast Software
Jyväskylä
About Recast:
Recast Software, headquartered in Minneapolis, MN, empowers organizations to better manage and support users and devices. Our mission is to simplify the work of IT teams and enable them to create highly secure and compliant environments. Our software does this by seamlessly integrating with existing IT infrastructure to quickly remediate issues, ensure compliance, enhance security, and maintain clear visibility across all devices. Recast is a rapidly growing software company with its solution being used by thousands of enterprise organizations in more than 125 countries, impacting millions of devices and (more importantly) the people who use them. 
About the Role:
Join our team as an Dev Ops Architect with a passion for problem solving and collaboration to establish and mature our Dev Ops practice. The DevOps Architect works closely with Developers, the  IT team, and existing the DevOps team to ensure efficiency and reliability of internal and external infrastructure. They will be responsible for design, implementation, monitoring, and overall health of key components in the infrastructure. 
Key Role Responsibilities: 
Develop and improve the tools and services necessary to support the DevOps model and eliminate manual work through automation. 
In-depth data analysis to identify service trends and make necessary adjustments and improvements.  
Apply availability, performance, and scalability expertise to ensure optimal system functioning 
Experience using Azure DevOps and Azure Cloud, including build and release pipeline management 
Constantly improve customer experience through quantitative service monitoring, alerting, and the use of data and operational dashboards 
Strong organizational, time management, and detail skills.  
Experience with Azure monitoring  
Ability to troubleshoot, debug and optimize automation  
Ability to identify and automate routine tasks  
Incidence management and root cause analysis 
Integrate with IT and Security teams to implement best practice models
We also hope that you have:
BS degree in Computer Science or related technical field involving coding, or equivalent practical experience  
3-5 years of relevant software design and development in PowerShell 
Strong experience with Azure and automaton of Azure platform  
Development experience in a language such as C#  
Familiarity with common software design principles  
Strong communication skills 
Ability to anticipate and resolve problems
Fluent in Finnish and English language skills
What you bring: 
You are empathetic. Through empathy, we better understand the problems in front of us, feel our customers' pains and joys, and look out for the needs of all team members. 
You are curious. Ideas are rarely linear and often come from unexpected places. We ask the hard questions and also the simple ones. We listen to and embrace feedback because we can all learn from each other. 
You make mistakes. Mistakes are the foundation of success. We foster an environment where not getting it right every time is recognized as part of the innovation process.
You bring positive energy and humor to work. We show up ready to make a positive impact, look out for each other, and we don't take ourselves too seriously.
You are change ready. The IT industry changes quickly. Our ability to be flexible and adapt on a constant basis determines our success. 
You are self-motivated. We proactively define the work that is important for our individual growth and the growth of the company.
Benefits & Perks: 
Competitive Salary
Occupational Healthcare & Dental Treatment
Accident Insurance
Lunch, Sports, Culture & Massage Benefit
Mobile Phone & Home Internet Connection
Bicycle Benefit
Staff Recreation & Events
Work-life balance, flexible time off and remote work options
Why do we love working at Recast?
It takes great people across an entire company to build great tools. As a growing start-up, every employee has an opportunity to make a huge impact on our business, as well as ample opportunities to learn and grow. We are a people-first culture with passionate, talented, and supportive teammates. We are committed to making every employee feel respected and valued. We recognize to bring our best selves to Recast, it's important for everyone to nurture their lives outside of work.
Recast provides equal employment opportunities (EEO) to all employees and applicants for employment without regard to race, color, religion, creed, gender, sex (including pregnancy, childbirth, and related medical conditions), sexual orientation, gender identity, national origin, age, disability, genetic information or characteristics, marital status, familial status, veteran or military status, status regarding public assistance, membership or activity in a local commission, or any other protected status in accordance with applicable federal, state and local laws.
We do recruitment in collaboration with Azets. If you feel that you could be the talent what we are looking for, please send your application by 30th of November 2022 at the latest. We will be interviewing candidates on a rolling basis, so please apply now!