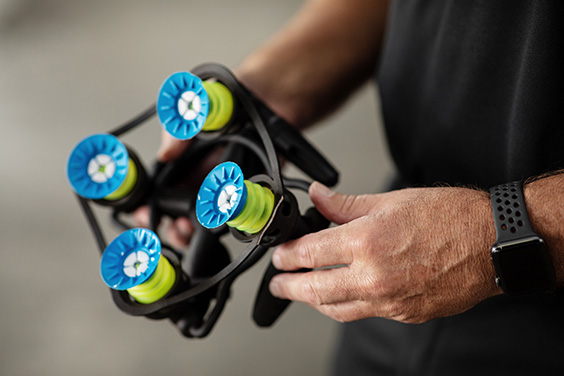 Mechanical Design Engineer with automation experience, Robotic Gripping - Xenia, OH, US
Piab is evolving automation through progressive gripping, lifting, and moving solutions and has done so since 1951. We believe in an automated world where no resources are wasted, and no humans are injured. With annual sales of ~1.5 billion SEK, 650 employees and a global presence in more than 100 countries, we help our customers improve their operations for the better on a daily basis. Since 2018, Piab is owned by Patricia Industries, part of Investor AB.
Evolving ourselves. Evolving you. Evolving automation.
At Piab we work with smart tech by creating intelligent solutions, a more efficient production climate, as well as a safer workplace within the world of automation. We provide gripping skills to robots, intelligent flow to materials, and lifting power to humans. We want to improve today's product and assembly for the better. This ambition is embedded into everything we do. It is in every idea, product, and interaction.
As a Mechanical Design Engineer, you are at the heart of our product development within our robotic gripping product line. You will be responsible for the designs of components and custom end-of-arm tooling as well as working closely with the sales team to explore the best options to solve our customers' automation pain-points. You will be part of a team of 9 other engineers.


Main responsibilities:
Designing of components and custom end-of-arm tooling
Be part of driving R&D of new components and lines
Provide effective customer management and communication in response to customer demand
Develop and maintain knowledge and expertise on all products within the Robotic Gripping product lines
Develop quotations, including all system component information, accessories, technical data and CAD drawings
Conduct lab tests and product trials to properly identify and validate system design recommendations
Assist in the development, organization and presentation of product training material, product configurators and sales support tools
Provide field assistance and sales engineering support
Compile competitive analysis and support material to assist Area Sales Managers, distribution channels, representatives, and customers in the sales process
Other duties may be assigned as needed
You will report directly to - and work closely with - the Engineering Manager.
This role is based in our Piab office in Xenia, Ohio.


Requirements:
5+ years of working experience in EOAT/Components Design, or related experience
Bachelor's degree in Engineering
Automation experience is required
Experience with latest versions of Inventor software (preferred) or similar CAD package (required)
Experience working in manufacturing engineering environment with emphasis on robotic applications in the plastics field and/or packaging and palletizing
Strong communication skills
Analytical skills with a problem-solving attitude
Genuine customer service attitude


Evolving you
All employees at Piab have a strong hands-on mentality, meaning, exploring and sharing ideas, working together to make those ideas into a reality, and ultimately committing to our customer success. As the world of automation evolves, so does Piab.
Piab is a Swedish award-winning company and proud to be the recipient of the Brilliant Future Employer of the Year Award 2020 as well as Deloitte Best Managed Companies Award.
Contact person
John Westbeld
Engineering Manager, Robotic Gripping Business Unit